SOMETHING FOR EVERYONE . . . AND MORE
Looking for a greater value and variety than what you might find in a department store?  Stop by A Lot of Good Thrift Store to find clothing, baby gear and household items, along with those one of a kind special finds at incredibly low prices. A Lot of Good has something for the whole family in one of our many departments for Men, Women, Children, Household Items, Baby Gear Toys & Accessories.
And when you shop at A Lot of good, you can feel great about your purchases and know  you are doing A LOT OF GOOD in the community!  Proceeds from your sale help to support families in crisis that may be due to a devastating health diagnosis or some other life-changing or catastrophic event. Families coping with crisis are provided support such as food, gas, clothing and other necessities.  In fact, nearly all of the families served, have shopped in the store for much needed clothing and other items to assist on their road to becoming whole again.
UPLAND
1980 W. Foothill Blvd, Upland, CA 91786
(SE Corner of Foothill & Central)
Hours
Monday-Saturday: 9:00AM to 7:00PM
Sunday:10:00AM to 6:00PM
(909) 233-7830
Have a look inside the store!
Baby Gear
Cribs, Strollers, Bouncers and more.
Baby Gear for LESS!
Why pay full price for new?
From strollers to playpens, cribs and bouncers, you can save money at A Lot of Good Thrift Store.
Infant Clothing
Shop a good selection of 0-24 month clothes
Why Pay More?
It's a fun time, but they're not going to be this size for long.  Then, why pay full-price? Save money and still have great things for your child or grandchild.
Children's Clothing
Why pay more??
Clothes for Boys and Girls
We have pants, shorts, shirts, skirts, jeans, jackets, sweatshirts, sweaters, tops, tights, and more available in lots of sizes.
Toys & Games
From infant to teen!
Why Pay More?
Come to see our constantly changing collection of board games, stuffed animals, toys, dolls, cars, and puzzles for kids.
All at a great price.
Men's Clothing
Hey, guys!! What're you waiting for?
Why Pay More?
There's no need to avoid it any longer.
A Lot of Good has dress and short-sleeve shirts, pants, jackets, coats. Selection varies daily.
Women's Clothing
Dress to the Nines!
Great Values
A Lot of Good has loads of women's clothing in a variety of sizes. Dresses, blouses, lingerie, pants and more! Come in and check out the selection.
Accessories
Add that finishing touch!
Looking good for less!
Shop for accessories to put the finishing touches on your outfits.
Purses, hats, necklaces, jewelry, belts and more.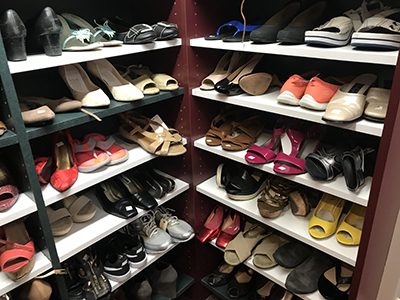 Shoes
Men, Women, Kids and Infant.
Didn't these fit last month?
Whether you're dressing for success or being chill, we have shoes for you.
And, yes, we have athletic shoes for you, too.
Vintage
What can you find today?
Hidden Treasures
You never know what types of hidden treasures you can find if you don't come in.  Vintage statues, collectible plates, teacup sets, projectors, memorabilia and more.
Electronics
C'mon, Man! C'mon In!
Why Pay More?
Looking for an inexpensive computer, monitor, TV, stereo, headphones or even a microwave? Missing a stereo or computer cable?
You've come to the right place!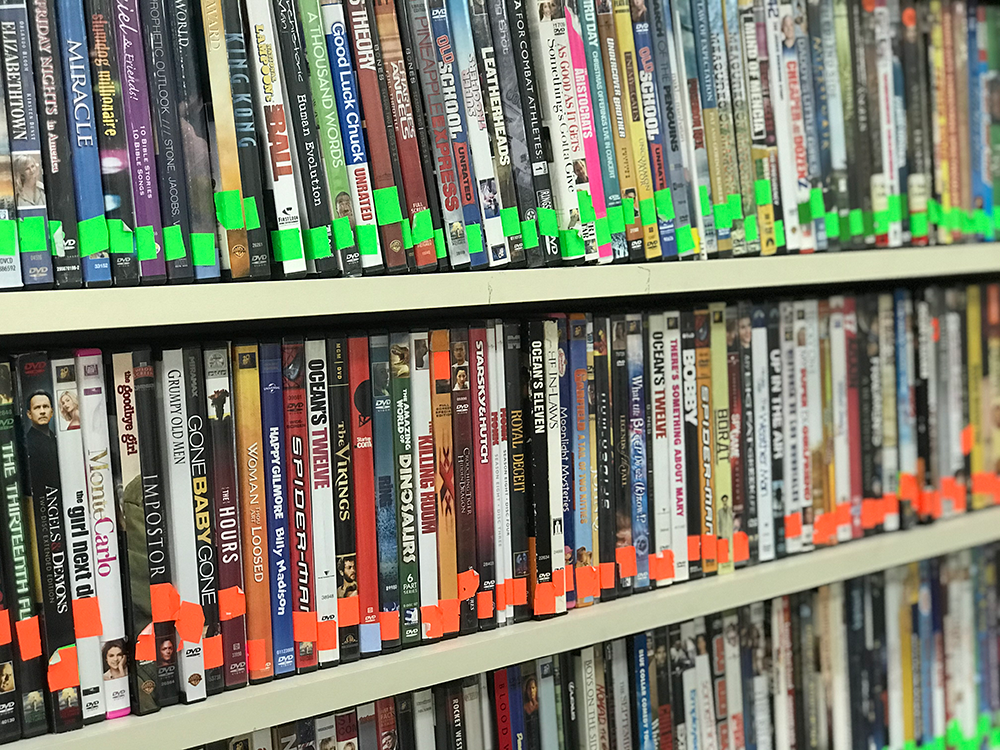 Books & DVD's
Look for shows no longer on streaming channels.
Build your library of books & shows
We're not Blockbuster, but there are a lot of choices for DVD's and books at A Lot of Good Thrift. And, YES, we have VHS tapes, too!
Home Goods
Small appliances, housewares and decor.
Great looks for little dollars.
Need to redecorate a room?  Want to replace dishes and glassware? How about more pots and pans?
Look no further. Come for a visit.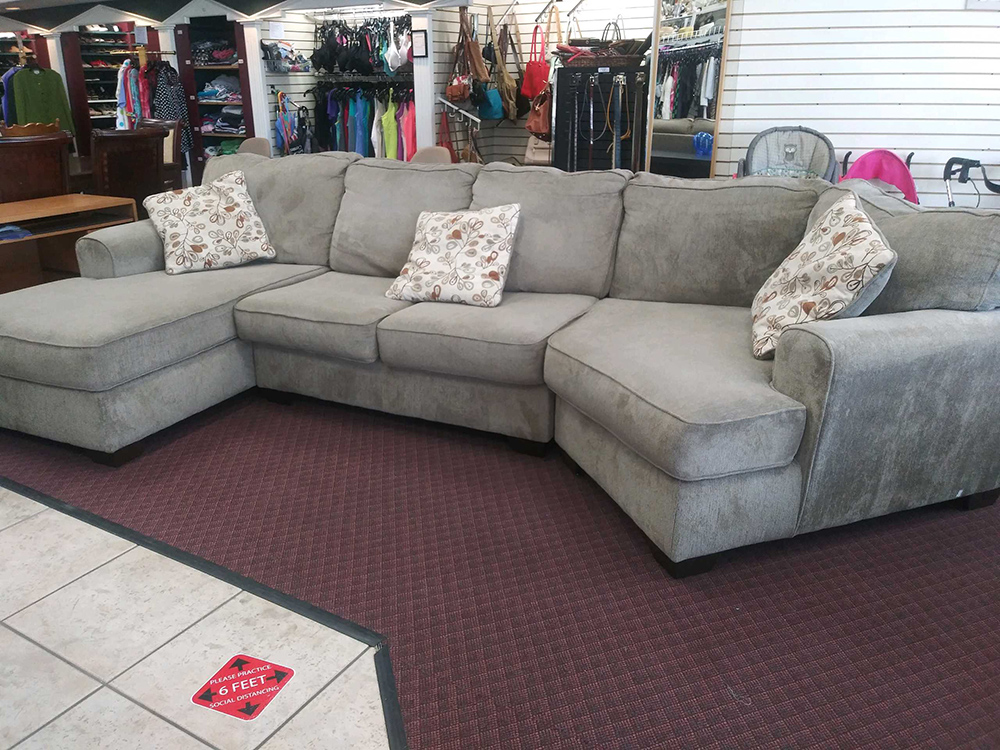 Furniture
Chairs, tables, sofas and more.
Missing something?
Looking for some furniture? Items arrive daily so come in often to see what would look good next to that beanbag chair!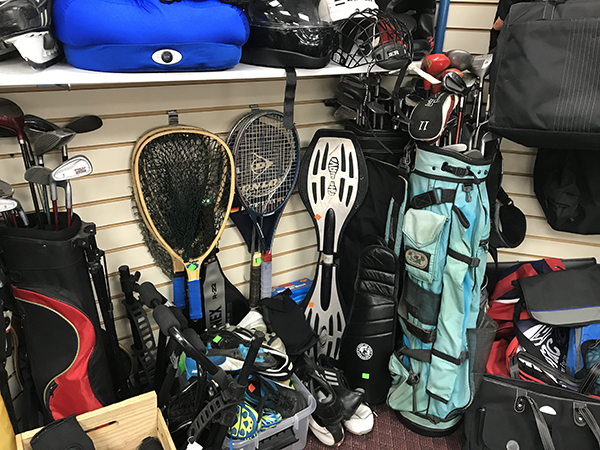 Sporting Goods
It's just broken in.
It's just broken in.
Whether you need golf clubs, a skateboard, skis, a bicycle or batting helmet, or weights, come check out the section.
Seasonal
Decorate for the holidays!
Oh, that's cute.
Seasons change and so does this inventory of items. Featuring Valentine's Day, Easter, summer, Halloween, Thanksgiving & Christmas and more.
Weekly Discounts
Save More Everyday!
Everyday! Discounts!
Military Monday, Senior Tuesday, Student/Teacher Wednesday, $1 Day Thursday, Spinning Wheel Friday & Weekend Sales!
INVENTORY CHANGES DAILY
Come in often to find the best deals!
STORE HOURS
Upland Thrift Store




Open Seven Days




Monday – Saturday: 9:00AM to 7:00PM




Sunday: 10:00AM to 6:00PM



DONATION DROP OFF HOURS
Tuesday-Saturday: 10:00AM to 5:00PM