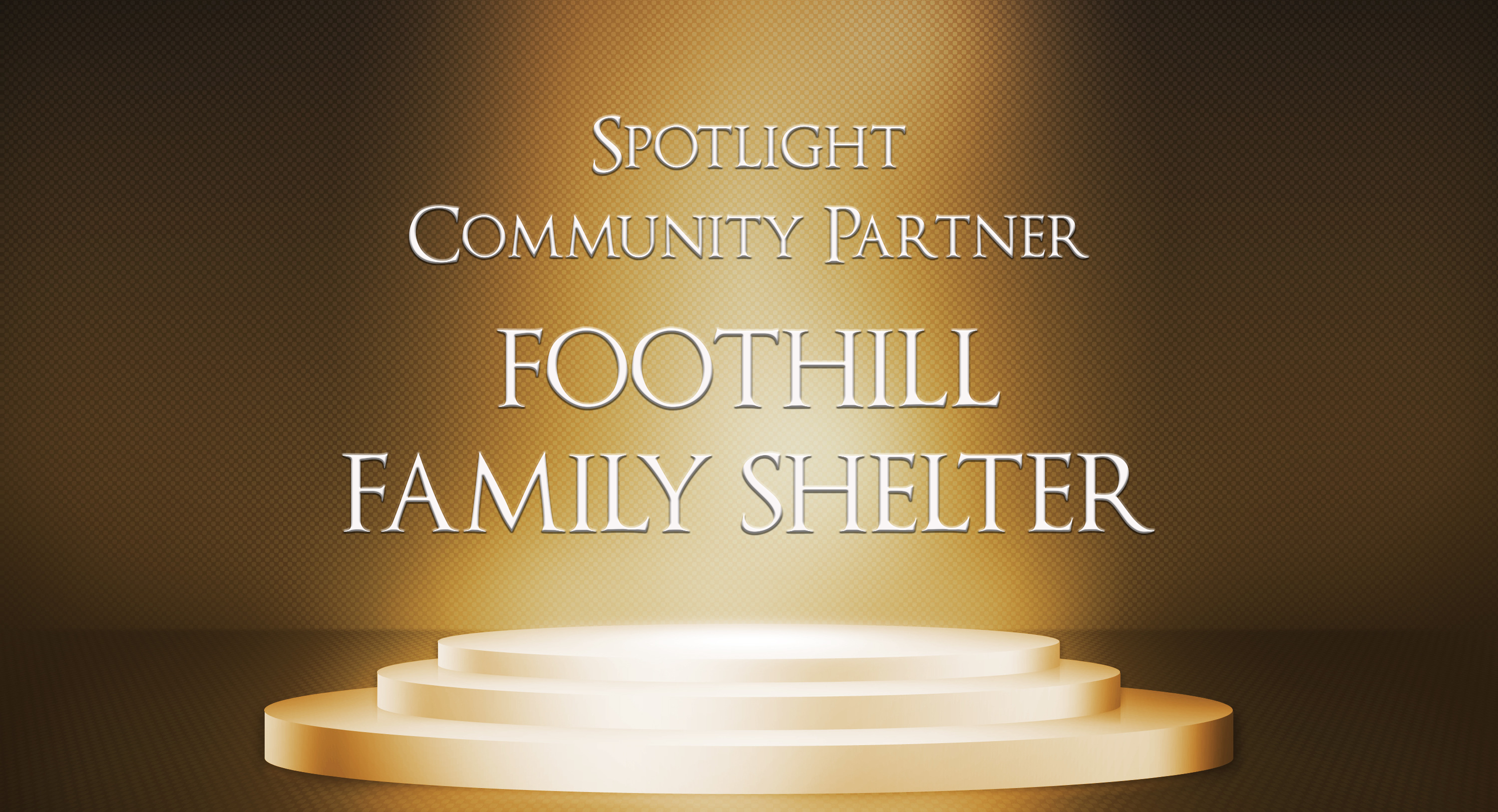 SPOTLIGHT COMMUNITY PARTNER FOR FEBRUARY 2021
FOOTHILL FAMILY SHELTER
A Lot of Good announces that Foothill Family Shelter will be the first Spotlight Community Partner and will be featured during the month of February.  The Community Partner Project highlights one nonprofit/ministry in the Upland area that is making strides to do good in the community.  In February, Foothill Family Shelter will receive additional benefits beyond its monthly support distribution from A Lot of Good.
Every month each Community Partner receives $250 in gift cards to the A Lot of Good Thrift store to be distributed to the families they support. As a Spotlight Partner of the Month, all cash donations received at the checkout register of A Lot of Good Thrift will be given to the organization.  Additionally, there will be a $HOPPING 4 GOOD DAY fundraiser held at A Lot of Good Thrift Store on February 18 to benefit Foothill Family Shelter.  Contact Foothill Family Shelter for details!!
Foothill Family Shelter Executive Director, Megan Nehamen, sat down for an interview to talk about Foothill Family Shelter, which can be seen on YouTube.  Here is the link to part 1.